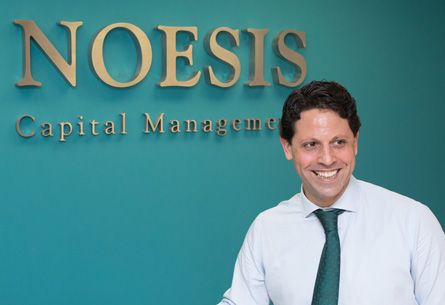 Bruno Gomez, EFPA, EFA
International Financial Planner
Born in Madrid, Spain
I joined Noesis after two years of due diligence looking for the best company especially in terms of transparency, values and investment discipline. Before that I was part of a Family Office project, a seven generation family business with more than a billion $ in assets. That project together with my own values and interest in helping society was the primary reason to leave my previous job and start looking for the best company that put client´s interests always first.
I am part of the international Financial Planners and Relationship Managers of the firm. I work on a daily basis with clients, helping them and their families in all matters we can, related to their finance or not. We work as a family office.
Previous Experience:
Santander Private Banking for more than 8 years.
Worked for other two big financial firms in New York and Madrid.
Academic and Professional Education:
Bachelor of Business Administration with major in Finance and a Masters in Strategy Management from Francisco de Vitoria University.
I received a scholarship to finish my studies in Atlanta.
Portfolio Manager Masters from the Institute of Stock Market Studies.
Honorably I serve as a member of the European Financial Planning Association of Spain.
Member of the International Alumni Association (IAA)
Outside Interests:
I enjoy family, traveling, playing sports and reading. I usually practice swimming, paddle, golf and snowboarding, most of them together with my wife and daughter.
I also participate in volunteer activities as a member associate of several charities trying to make a better world.
Nowadays my primary life goals are bringing the fiduciary/RIA model to the world and continuing to grow a happy family, offering the best possible education at humanities and finance to my family and friends (clients) respectively.