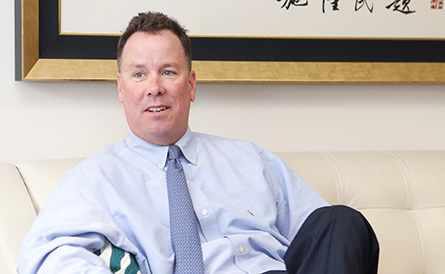 Jeffrey Greer, CTFA
Financial Advisor, Relationship Manager
Born in Boston, Massachusetts
I joined Noesis in late 2013 because I had known and respected Nico and Jerry for many years and always wanted to be a part of their special family. After a decade and a half in the business I was searching for a place where I could truly take care of clients, in all facets of their financial lives. Noesis is that place, and I am so fortunate to be in a position to do what I love, taking care of people, for the rest of my career.
Previous Experience:
HighTower in Palm Beach Gardens, FL.
Cypress Trust Company in Palm Beach, Boca Raton and Vero Beach, FL
MCI Communications in New York City, NY
Academic and Professional Education:
I earned an A.B. from Brown University and also graduated from St. Andrew's School in Boca Raton, FL.
I am an Investment Advisor Representative and hold a Series 65 License.

I am a Certified Trust and Fiduciary Advisor.
Outside Interests:
When I am not taking care of clients, I like to spend time with my wife and family, especially our furry kids. I also enjoy playing tennis, baseball and golf, as well as hitting the gym. I am a passionate equestrian fan and really enjoy entertaining friends and clients during the winter months at the International Polo Club and the Winter Equestrian Festival in Wellington, FL where my wife and I have lived since 1999. I am originally from Boston, MA and I am a DIEHARD Red Sox, Patriots, Bruins and Celtics fan. Just ask my wife, or my neighbors, or anyone within shouting distance when those teams are playing.